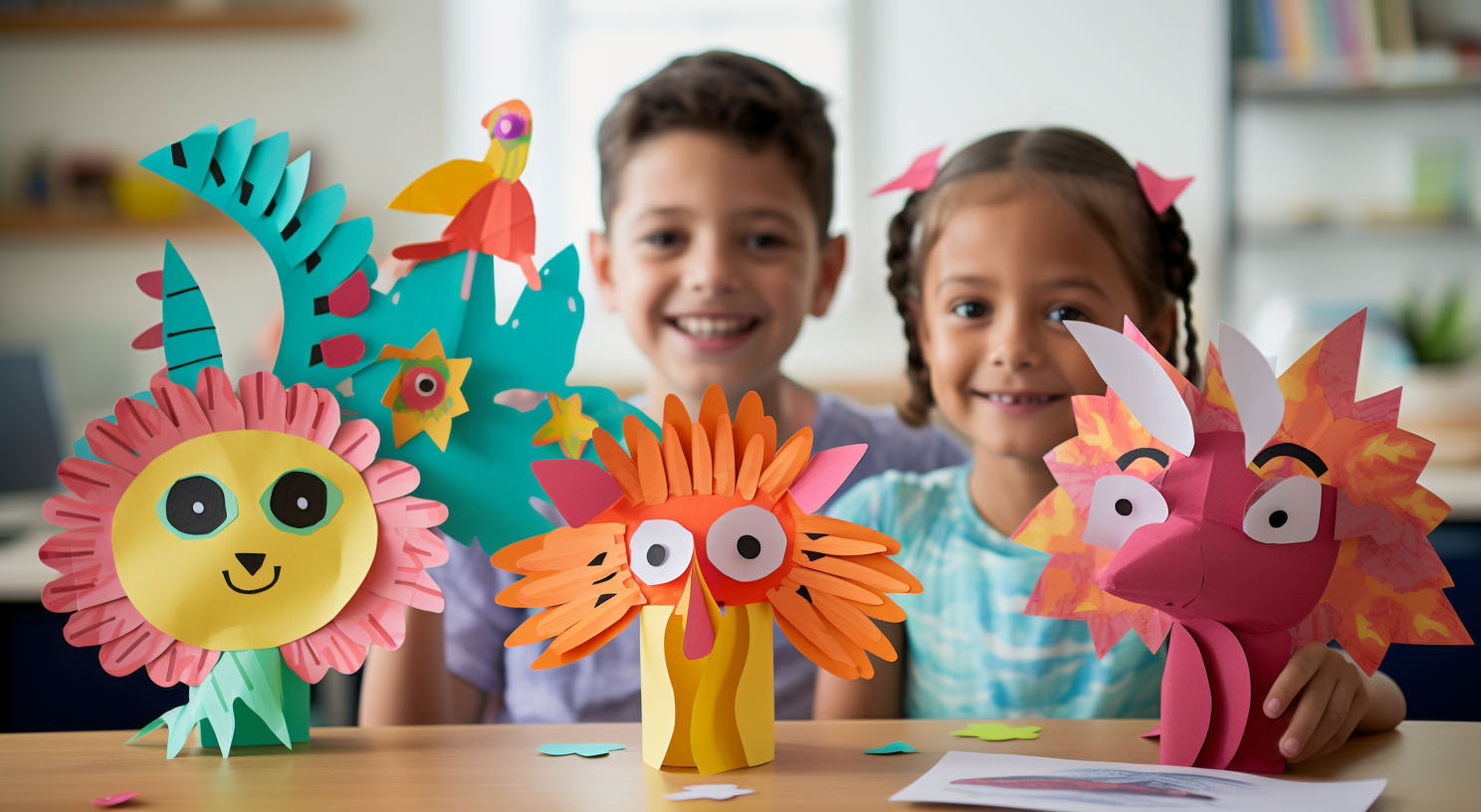 Are you looking for new, creative craft ideas for you and your children? Then you've come to the right place! In this article you will find a variety of DIY craft ideas that will inspire you and your family. We show you different materials with which you can implement your own creative projects, and give you craft instructions for the most beautiful decorations, great gift ideas and colorful crafting tips.
Crafting is not only a wonderful way to get creative, but also to spend time with the kids. Whether for Easter, Christmas or just in between - with these craft ideas every moment becomes a special experience. The variety of materials you can use for your DIY projects is almost unlimited. From paper to fabric to natural materials like wood or stone - there are no limits to the ideas. Take the opportunity to try out different materials together with your children and learn new techniques.
For Every Occasion a Suitable Craft Idea
Whether you're looking for a gift idea for a loved one, want to beautify your home with homemade decorations, or just want to spend a few hours being creative, there's something for everyone in our collection of craft tutorials. The step-by-step instructions will make it easy for you to successfully complete even the most complex projects. Whether you're a beginner or an experienced crafter, our instructions offer you a clear structure and understandable explanations. So every DIY project succeeds in no time. Simple craft ideas that are also suitable for the youngest family members are especially popular. Children love to experiment with colors and different materials. That's why colorful DIY ideas and simple instructions are particularly suitable for getting creative together.


But crafting is more than just a hobby
It also promotes fine motor skills, creativity and spatial thinking in children and adults. In addition, it strengthens the bond within the family and creates shared memories that are cherished for a lifetime. The most beautiful ideas often come about when you are inspired by others. That's why we encourage you to regularly browse our collection of craft tutorials and try out new DIY projects. You'll be surprised how many different techniques and materials there are that you can use for your creative projects.
We wish you and your family lots of fun with crafting, discovering and designing!
More ideas for drawing